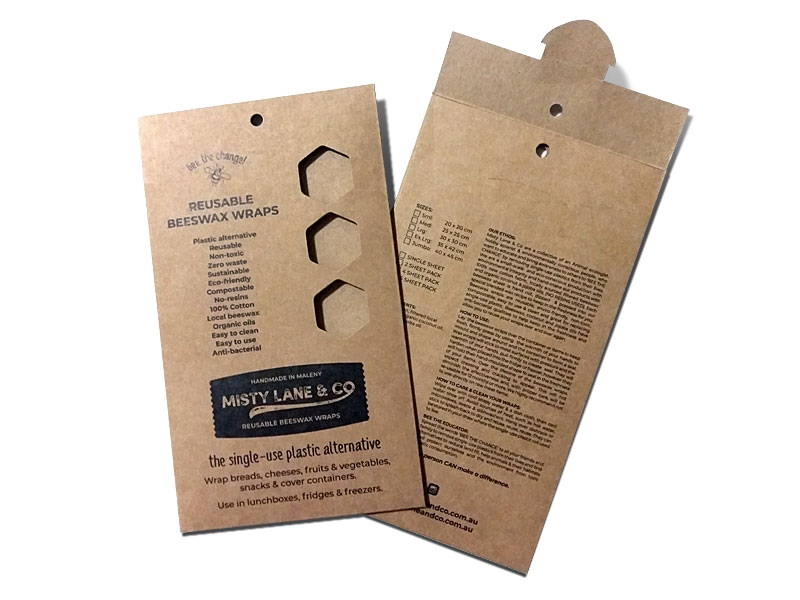 We designed and printed this custom packaging for handmade Beeswax Food Wraps. The packaging is custom sized to fit the products and printed in black on eco friendly recycled brown Kraft paper.
It features custom die cut windows so the customer can see and feel the product inside.
The tab lock means that no tape or stickers are required to close the packaging saving time for factory staff as the products are packaged by hand.
The custom packaging is biodegradable and aligns with the company's eco-friendly values.
Logos, Graphic Design, Web Design & more...
Like what you see? Our design service includes logo design, flyers and brochures, booklets and magazines, large format poster and banners, as well as web design and development. We work online servicing clientele from the Sunshine Coast, Gold Coast, Brisbane and Australia wide.
If it can be printed or published online, we can design it! Our Sunshine Coast graphic artists and web designers produce quality work at very reasonable prices. Ask our friendly team for a free quote on your next graphic design project. Contact us today.