Business Card Design on the Sunshine Coast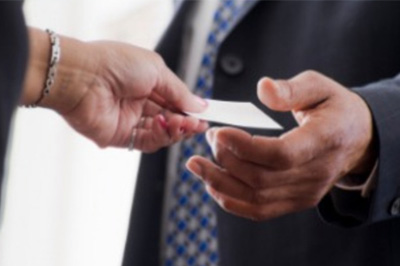 Business cards are one of the most used and most effective forms of advertising. The importance of business card design is that it is usually your first impression when you meet a prospective client or customer, and a point of reference with your contact details that people are likely to hold onto for future reference.
Our graphic designers on the sunshine coast can help you with your business card design project, however there are several issues to consider:
Business card size:
the size of your business cards can influence how successful they can be as an advertising tool. If they are too big, they will not fit easily into most wallets or purses. and too small and they might not fit all of the content easily.
Business card borders:
The use of borders in any print material is not a good idea as when printed, slight movement between sheets can result in an uneven border when the sheets are trimmed to size. On items such as business cards, borders are also a waste of space where little space is available to begin with.
Business card text:
Text size on a business card is really down to how much text you want to put on your design. Small text can be un readable while too much big bold text looks cluttered and unprofessional. It is best to hierarchise your text with important items such as names and contact numbers of higher importance than fax numbers and postal addresses.
Double sided business cards:
We offer double sided business card printing at no extra charge, so why not make use of the extra space on the back? Here you could list your services or maybe a map to your business location.
Additional business card "flair"
Why not think about adding a little embossing, Spot UV or metallics to your business cards? When used appropriately these can add that little extra class and sophistication to your business card design.
---
Ask us for other ideas for your next business card design project.
Logos, Graphic Design, Web Design & more...
Like what you see? Our design service includes logo design, flyers and brochures, booklets and magazines, large format poster and banners, as well as web design and development. We work online servicing clientele from the Sunshine Coast, Gold Coast, Brisbane and Australia wide.
If it can be printed or published online, we can design it! Our Sunshine Coast graphic artists and web designers produce quality work at very reasonable prices. Ask our friendly team for a free quote on your next graphic design project. Contact us today.